The following pieces are still available. Contact me for office hours.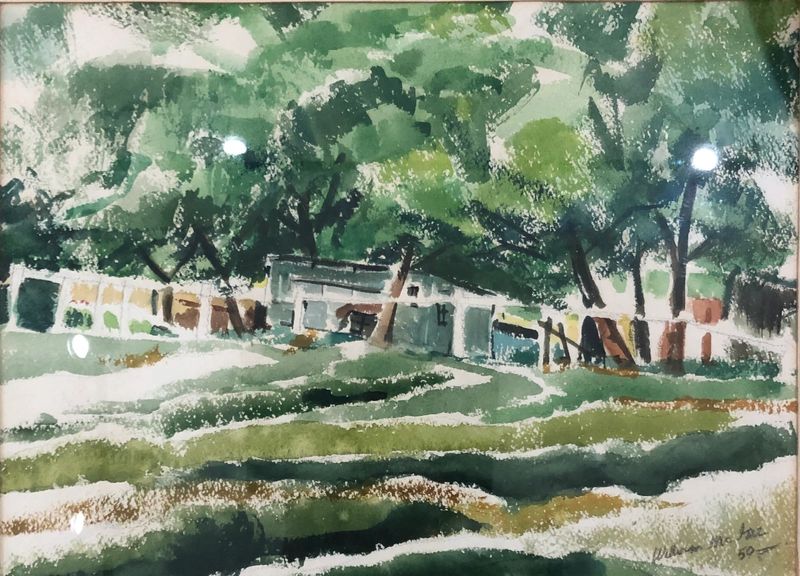 William McGee
Watercolor on Paper, 16 x 20 Framed and Signed
William McGee was a student at BMC during the summer session of 1952. He studied painting with Jack Tworkov and Franz Kline, and was friendly with Robert Rauschenberg and Cy Twombly who were also students at the college. Other people he mentions in his personal account titled "Some Memorable Personalities," which is included in the book Black Mountain College Sprouted Seeds edited by Mervin Lane, are the poet Charles Olson and the composer Stefan Wolpe.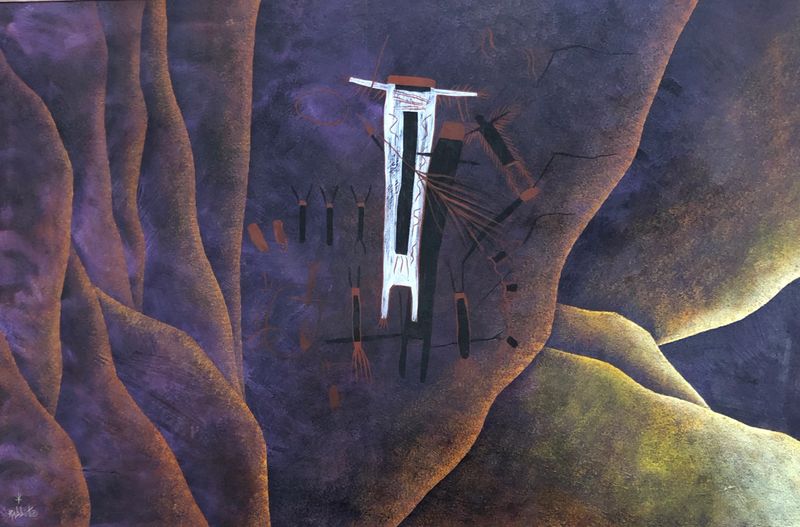 Cave on the White Shaman
Picos River Area, Texas
Oil On Canvas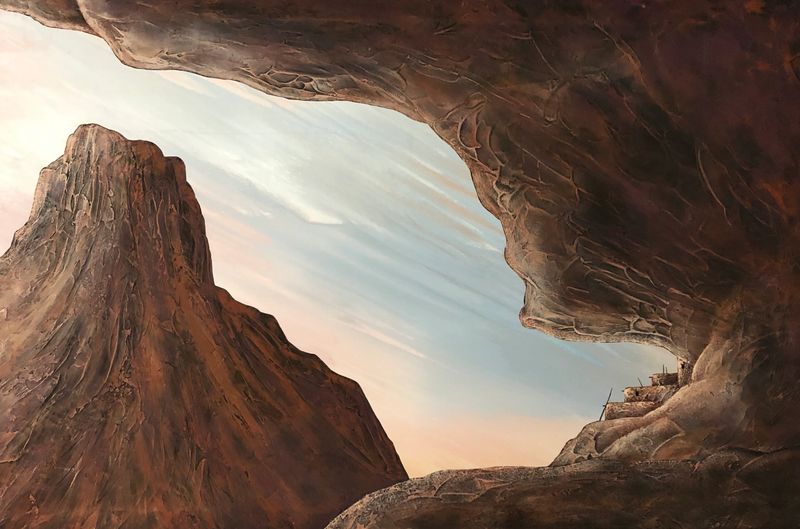 When Shadows Fall
Oil on Canvas
William (Bill) Rabbit
Oil on Canvas, 
Bill Rabbit was born in Wyoming on Dec. 3, 1946, and grew up in Pryor. He won numerous awards during the 30-plus years he worked as an artist. In 2011, the Cherokee Nation named him a National Treasure for his artistry and for preserving Cherokee culture through his artwork.  
Rabbit voluntarily joined the Army in 1966, during the Vietnam War. He served 18 months in the 25th Infantry Division in Vietnam with filmmaker Oliver Stone, who earned an Academy Award for the his 1986 film "Platoon," which was about the tour of duty they shared. He was honorably discharged from the Army in 1969 at the rank of sergeant.