Lamppost Coffee Shop February 2020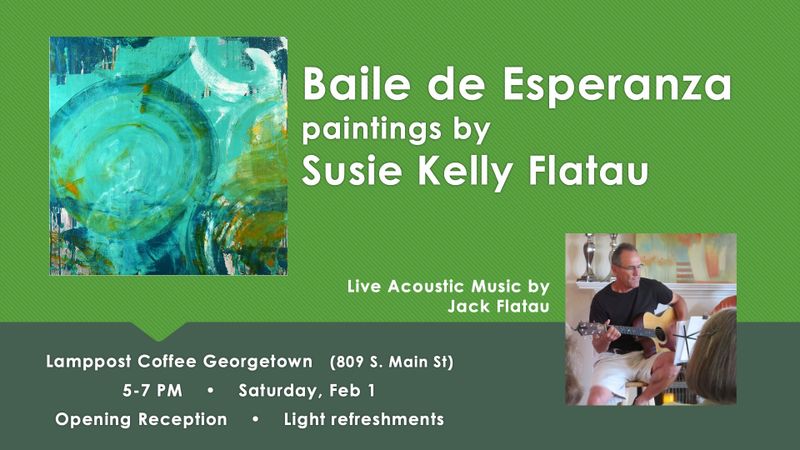 Susie Kelly Flatau
Contemporary Artist
Color, composition, lines, sacred space . . . together they dance across my canvases to bring life to the spirit and soul of my art. In pure joy, I
embrace my creative muse as I take a work from inception to completion through a non-objective, intuitive process.
I explore the dynamic and mysterious energy created by transitional places that fall between moments: the moments between land and water, earth and sky, dusk and dawn, movement and stillness, light and dark.
My works invite the viewer to experience literal or figurative landscapes, moments frozen in time. I work in layers that allow the paintings to organically evolve through a process of manipulation, alteration, addition and/or subtraction.
My artist soul sees life as brush strokes in a contemporary dance.
Web: susiekellyflatau.com
FB: Susie Kelly Flatau Abstract Art Instagram: susiekellyflatau Blog: susiekellyflatau@blogspot.com
Studio 1 @ 816 816 S. Main Street Georgetown TX 78626 716.866.9139
susiekellyflatau@suddenlink.net