About me
Greetings, I retired from the Marine Corps after 25 years of honorable service. My life in the Marine Corps was amazing, there were many wonderful and challenging experiences. My art is a result of my transition from warrior to artist. I am self-taught in the mediums of oil, collage, acrylic,  gouache, and watercolor. However, I am constantly exploring new mediums and techniques.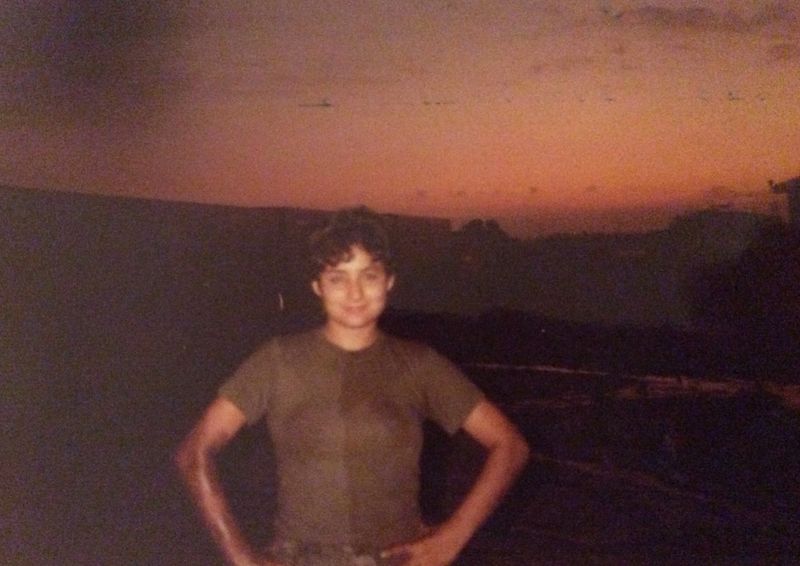 Welcome
My Early Years in the Marine Corps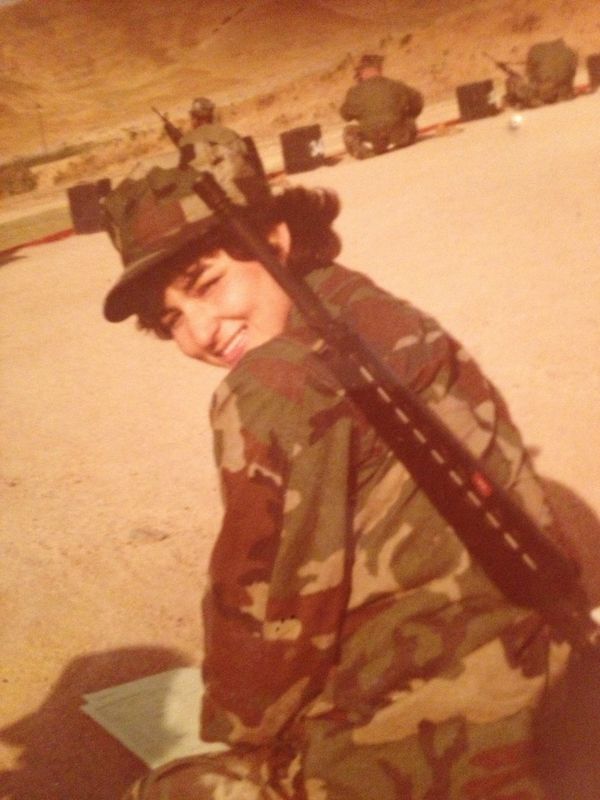 I was the first female Marine Crash Fire and Rescue woman at MCAS Cherry Point in 1982.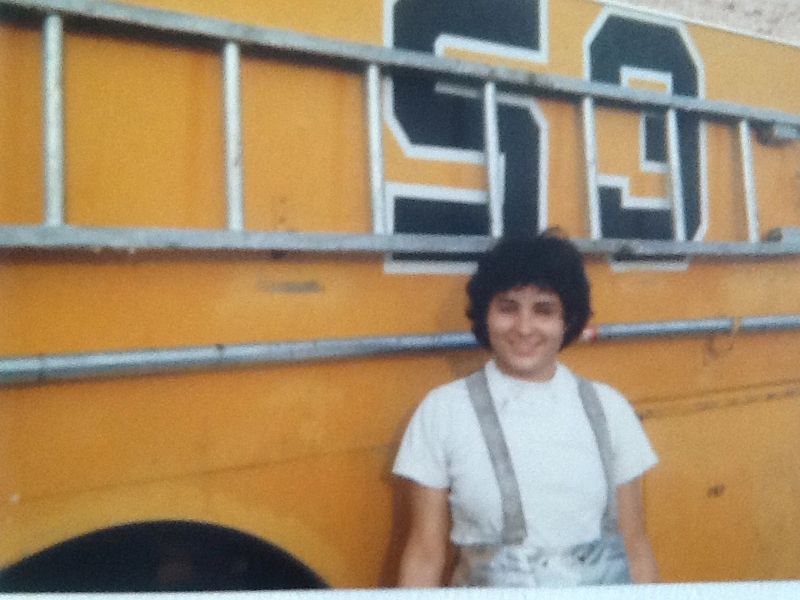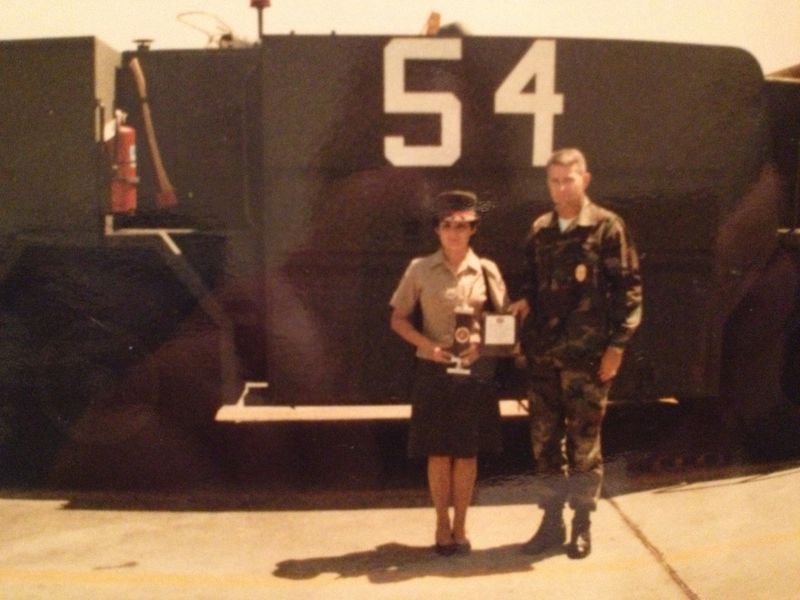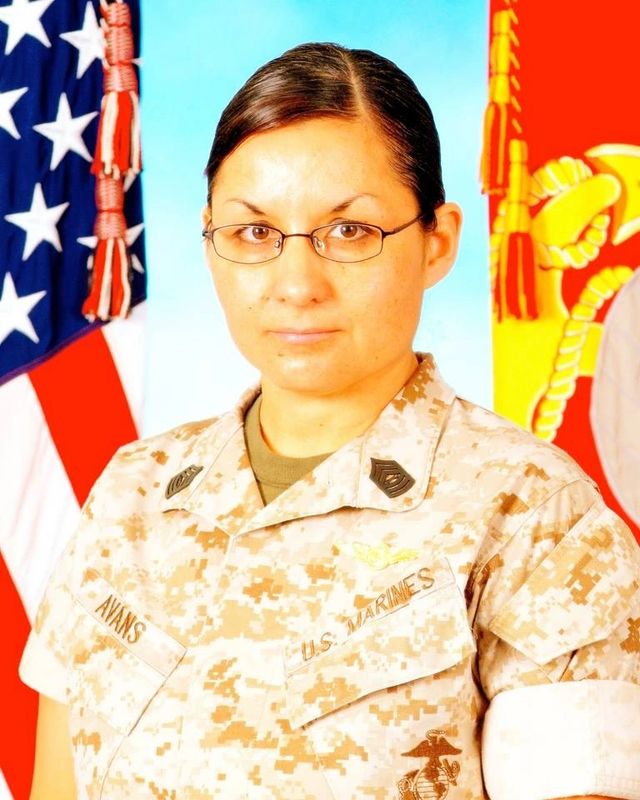 My Last Marine Corps Ball with one of my sons Sebastian Diego Avans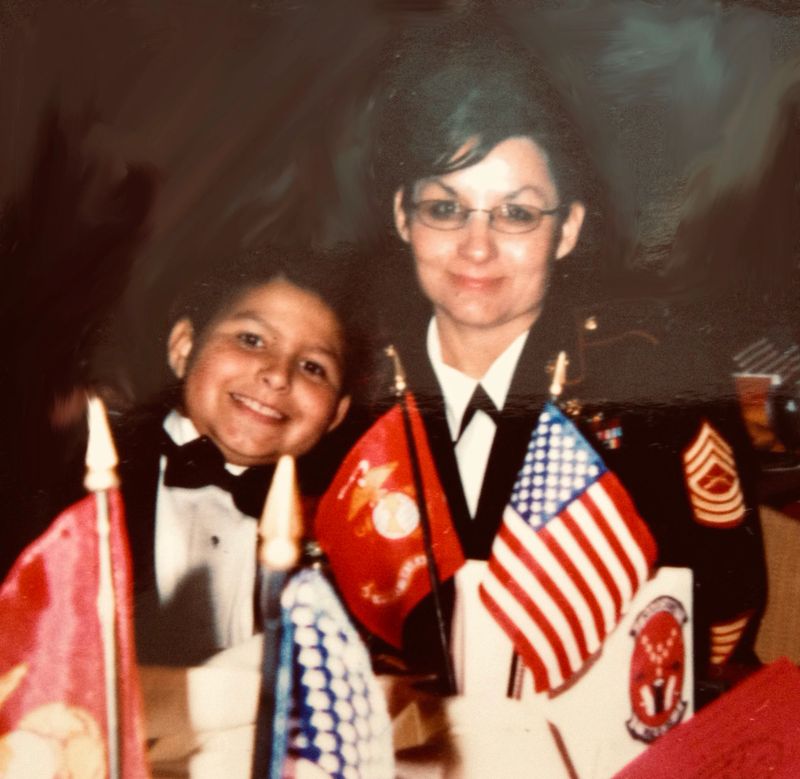 Why did I open an art gallery? I was asked by a dear friend and amazing artist. 
I started this gallery because I saw a need.  The need to promote artists that have a story to tell.  I love art and I love stories.  I am in heaven being able to live my life like this.  
I spent the first fifty years of my life pursuing the "American Dream", by serving my country, by raising a family, and by being a good mother, sister, wife, friend, daughter, and citizen. 
I want to spend the next fifty years pursing the arts and telling the stories of my friends, my family, and myself.  
This is my dream and my life.    
To me Art is Local and Local Art tells our Story. 
 
Vincent Willem Van Gogh, a Dutch post-impressionist painter, painted landscapes, still lifes, portraits and self-portraits,which are characterised by bold colours and dramatic, impulsive and expressive brushwork that contributed to the foundations of modern art, in the Netherlands and Paris. 
 
Jean Michel Basquiat, a neo-expressionist, focused on dichotomies such as wealth versus poverty, integration versus segregation, and inner versus outer experience. He appropriated poetry, drawing, and painting, and married text and image, abstraction, figuration, and historical information mixed with contemporary critique, in Manhattan.
Both Van Gough and Basquiat told their stories of their hometowns through their art.   We paint, photograph, and sculpt based on our stories and our hometowns. 
So this is why I opened this gallery of mine. 
Our local artists tell their story.   
Graduate of National University in La Jolla, California with MBA-Finance and MS in Human Behavior
Member of the Association of Art Museum Curators 
Member of Veterans Chamber of Commerce
Member of Independent Curators International